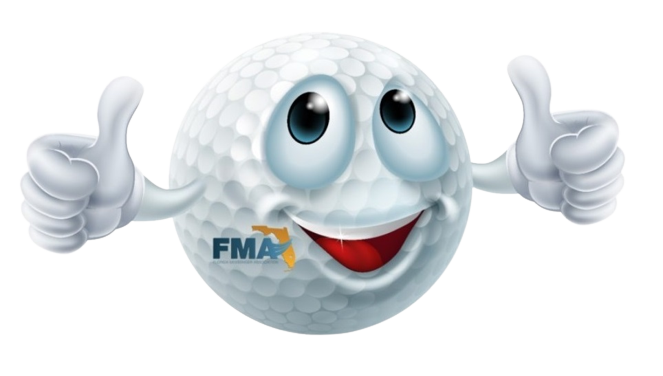 Welcome to the FMA's 13th Annual Golf Event.  This year we have reserved space for 28 players at the Falcon's Fire Golf Club.  You may sign up as a foursome or individual and we will pair you up.
The fee is $85 per person.  You can reserve rental clubs with this registration for $35 per set.  Please be sure to note whether you are right or left handed!
We will be using a Texas Scramble Format of play and we will have awards for the best scoring foursome.
In the Texas Scramble Format, the team must select at least four drives from each of its members during the round.  All players tee off, choose the appropriate drive, and all play their next shots from the location of the best shot. Play continues in this fashion for all of the 18 holes. Players should play "ready golf" and not be penalized for playing out of turn. If convenient, however, the player with the lowest score on the previous hole might be given "honors" and play first.
Please list your name and the name of any requested pairings; we will do our best to match your request.
Falcon's Fire Golf Club3200 Seralago Boulevard, Kissimmee, FL 34746 | Phone: 407.239.5445
Thank You To Our Golf Sponsor