JR'S SERVICES OF N.E FL.LLC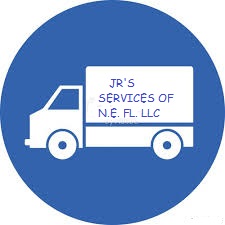 Address
Type
Street Address
Phone
Fax
Primary
3541 Nightscape Cir
Jacksonville , Fl - 32224
9044019217
NA
Company Summary
Jr's service, Is a up coming courier services available to make deliveries 24 hours a day 7 days a week. We make commercial, residential, and Naval Base or port delivery. We aim to please our customers with the best services and best rates in town.
Company Profile
JR'S SERVICES promises to make all your deliveries in a timely manner. We will pick up from any business and deliver to any location necessary. With the different box trucks, vans and vehicles avaliable no delivery is impossible. Our DOT, TWIC, and Medical certificates have made deliveries very convenient to all of our customers. All certificates, badges and insurance are up to date at all times with prof avaliable.
9044019217
Margareta Tesic
APR
9044019217
Services
Don't Quiver,We Delivery! From 8000lb down to a envelope we get the job done!
Equipment
CargoVans,BoxTrucks,SUV's and Sedans
Driver Info
Independent Contractors, uniforms easy to identify, very professional.